HOW WAS VENICE DURING THE LOCKDOWN?
Italy had the venture to implement an early and complete Lockdown as a consequence of COVID: from March 8th to May 18th 2020.
–
HOW LONG WAS THE ITALIAN LOCKDOWN?
In total the most strict phase had a duration of 69 days. During that time nobody could move away from home without a substantial reason, such as buying food, or attending a medical visit.
–
HOW VENICE LIFE WAS AFFECTED BY THE LOCKDOWN?
Since in Venice the tourist component is quiet high, during some months the amount of tourists are higher than the residentials. With the total absence of any kind of tourism the city looked even more depopulated than other italian cities during the same period.
–
HOW VENICE LOOKED BEFORE AND DURING THE LOCKDOWN?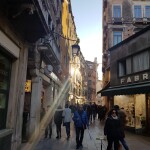 this is Campo San Bartolomeo in wintertime before COVID spread.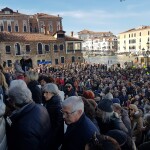 this is the yearly feast of Madonna della Salute taking place the 21st of November 2019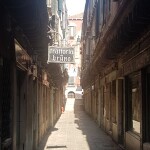 Calle del Paradisoin a little alley usually crowded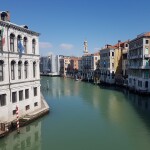 Grand Canal nearby Rialto Bridge usually the most crowded waterspace
–
HOW WAS THE VENICE WATER DURING THE LOCKDOWN?
Even the presence of boats in Venetian canals has been reduced during Lockdown, that's why there were no more waves around and fish and birds were free to move around undisturbed.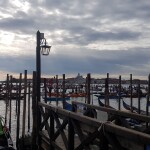 PHOTO AND VIDEO OF LOCKDOWN IN VENICE
This is a real unique section with personal pics and videos taken by Andrea Donà (member of Venice Local Guide) during the Lockdown. You'll be taken on a ghost city full of fascination and melancholy.
Davide Calenda
Photo and Video by Andrea Donà