FIRST TIME IN VENICE WHAT TO EXPECT AND HOW TO WALK IN VENICE
When you come in Venice the first time you don't know exactly what you're going to find here, how many people will be around you? what's the size of this unique pedestrian city? how can you move around? maybe your forecast to be in this silent situation: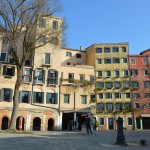 or maybe you dream to have this Venice in front of you: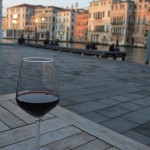 but the reality often looks more as this: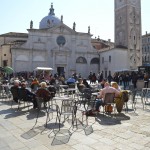 a lovely city with other people sharing its unique beauty. Unless of course you really want to do an Off the beaten walk, or you're seeking for lovely empty corners precisley.
WALKING THE CITY SOLUTIONS TO ENJOY YOUR STAYING
So how to walk in Venice and enjoy the city by avoiding to be stuck on a little alley? These are the solutions:
walk on the right side of the streets,
don't block bridges to make pictures, they are often bottle necks,
if you walk at slowly pace try to walk on a single line
To sum up try to walk like you're driving a car by taking into account that other people maybe locals going to work, school, are living your same space. In this way you will be recognized as a respectful traveller attracting the warm smile of the local people you're going to encounter.
VISIT VENICE IN A SMART WAY
How to walk in Venice cleverly?
Try to avoid to move around… naked! Bikini or swimming suit are not allow, you'll be fined by the city police,
don't ride a bike in Venice (as well as a horse!) it's forbidden too
don't scream or sing loudly at late night, unless you want to receive a shower of cold water from the above windows
…but most of all avoid the main connection streets, unless you really need it.
HOW VENICE LOCAL GUIDE HELPS YOU?
If you choose our tour for Beginners or Walking Boat Mix you'll become a trained venetian walker, getting instructed by guides which are living the city and exploring daily the above mentioned walking solutions.
Davide Calenda
Foto by Andrea Donà